Beef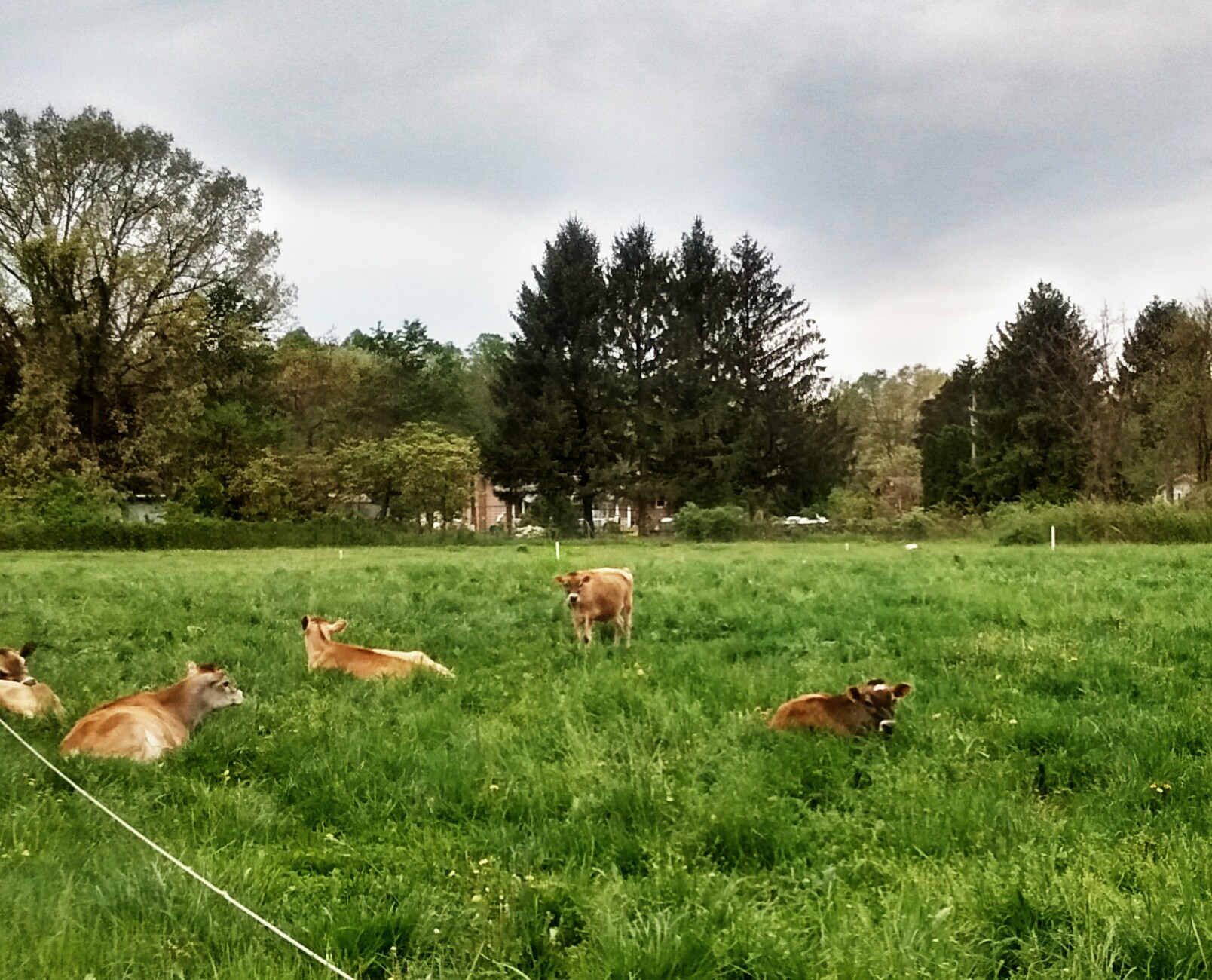 Our beef is grass raised and finished here on our farm. No antibiotics or growth enhancers. We have 40 paddocks on our property and move the herd frequently to fresh grass. They have access to kelp, salt and minerals at all times. Water from our deep well. Our herd is used to keep the grass low on our fields, so that the mobile pens holding our laying hens, heritage breed Thanksgiving turkeys and our broilers can move on the fields.
Our beef is processed in a USDA inspected facility. The beef is aged before the butcher splits the meat into named cuts. Each piece is flash frozen and labeled.
We offer beef by the side or by the individual piece. When you choose to obtain our beef…get ready for the clean, clear taste! Our low tech farm methods makes for tasty beef.
No products were found matching your selection.